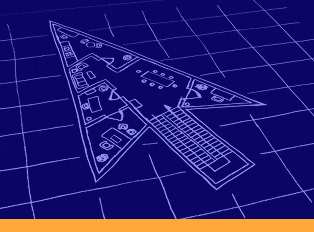 Welcome to Architecting Usability!  This is a new blog that will be devoted to exploring topics in User Experience design, User Interface design, and usability.  If you're involved in designing and building software applications, whether as a developer, visual designer, interface designer, UX designer, product manager, analyst, or architect, I hope you'll find the posts to be of value and I hope you'll join in the discussions!
My name is Kevin Matz, and I've recently quit my job to found my own small company, Winchelsea Systems Ltd., specializing in usability and UX design consulting.  The company will also create and market software applications and books.
My first project is a book that I am writing and self-publishing. Titled Designing Usable Business Applications, it is due to be published in August 2011.  As I research and write the book, I will use this blog to record and refine some of my thoughts and ideas. Eventually I hope to post entire draft chapters, and I welcome and encourage any feedback. In the long term, I hope to create a dialogue with like-minded individuals – together, we can create a great resource for usability and UX design professionals!
[ad#AdSense_MedRect]